Now a Days Less is More Especially when it comes to Makeup, LGH got together to put this impromptu Photo Shoot using some new products we just got at IMATS!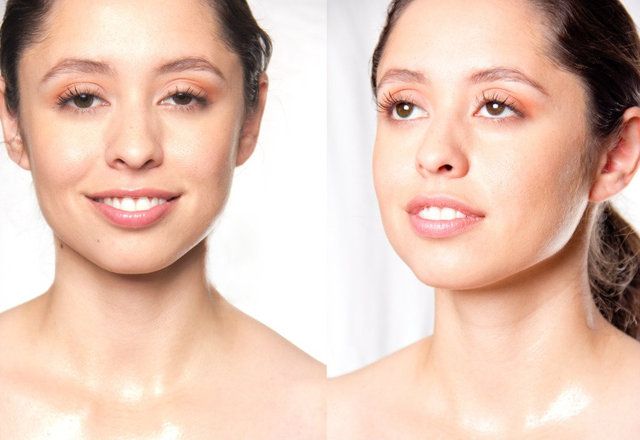 1.Moisturized with EmbryoLisse -makes the skin so soft and supple the perfect canvas for makeup.
2.Conceal with Obsessive Compulsive Conceal- great texture creamy(not oily) perfect for the under eye and blemishes.
3.Foundation use OCC TINT- using a stippleing technique i apply the tinted moisturizer to the face to even out skin tone ,OCC Tint glides on the skin like water and has a great adjustable coverage.
4.Stilas Convertible Color is the most beautiful natural looking blush, It is a Cream Cheek,Lip,Eye color that blends into the skin smoothly for a beautiful tinted look.Camellia is our favorite color for anyones skin tone. 

5.For the eyes we used the burnt orange color in the VISEART PARIS pallet just along the crease, these colors are so intense and true the color,be sure to apply lightly so that you can control how much color you want on your eyes.
6.Mascara can make your look go from sleepy head to wide awake! Using Rimmel ScandalEyes in Extreme Black move your wand from left to right to get a quick wash of color on your lashes, Remember this is the NO Makeup-Makeup Look!
7.Lastly on her lips I used a Home Made Lip Conditioner I made with various oils and soy wax.